HOLIDAY SCHEDULE
We want to wish every member a Happy Holiday! We appreciate each and every one of you for your loyal patronage to our Club. Your friendships are invaluable and you all have become an integral part of the OAC community and family. We hope you all have a Happy and Healthy Holiday Season.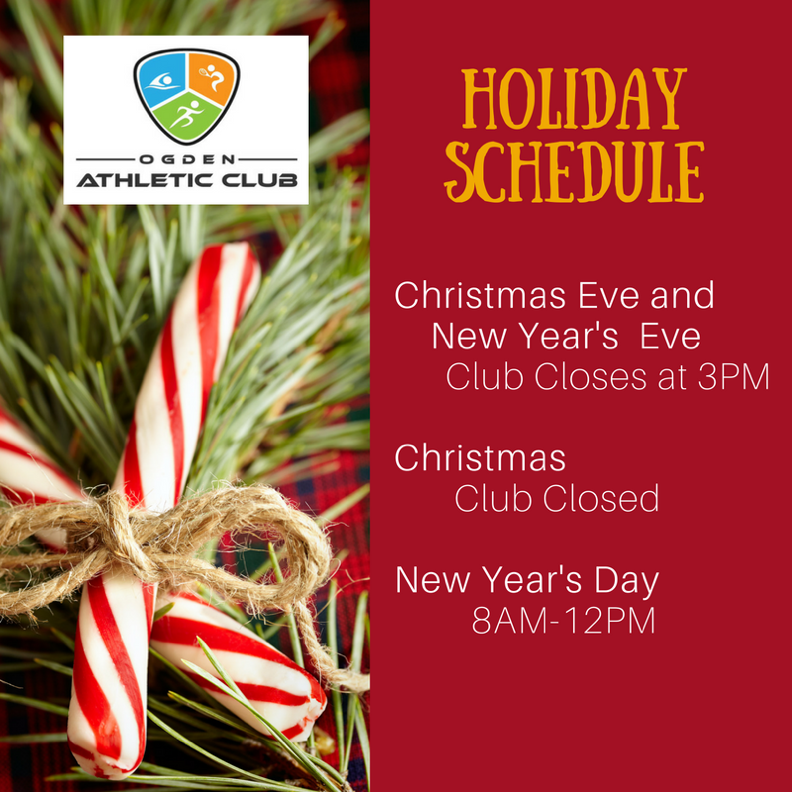 REFER A MEMBER PROGRAM
Bring your friends in to try the Club and if they join, you will receive 200 rewards point, credit toward your account,and a chance to win 2 movie passes every month for a year to the Mega Plex Theater. Working out with a friend is a great way to keep up your motivation, and increase your fun! Stop by the Membership offices to get a Free pass for a friend.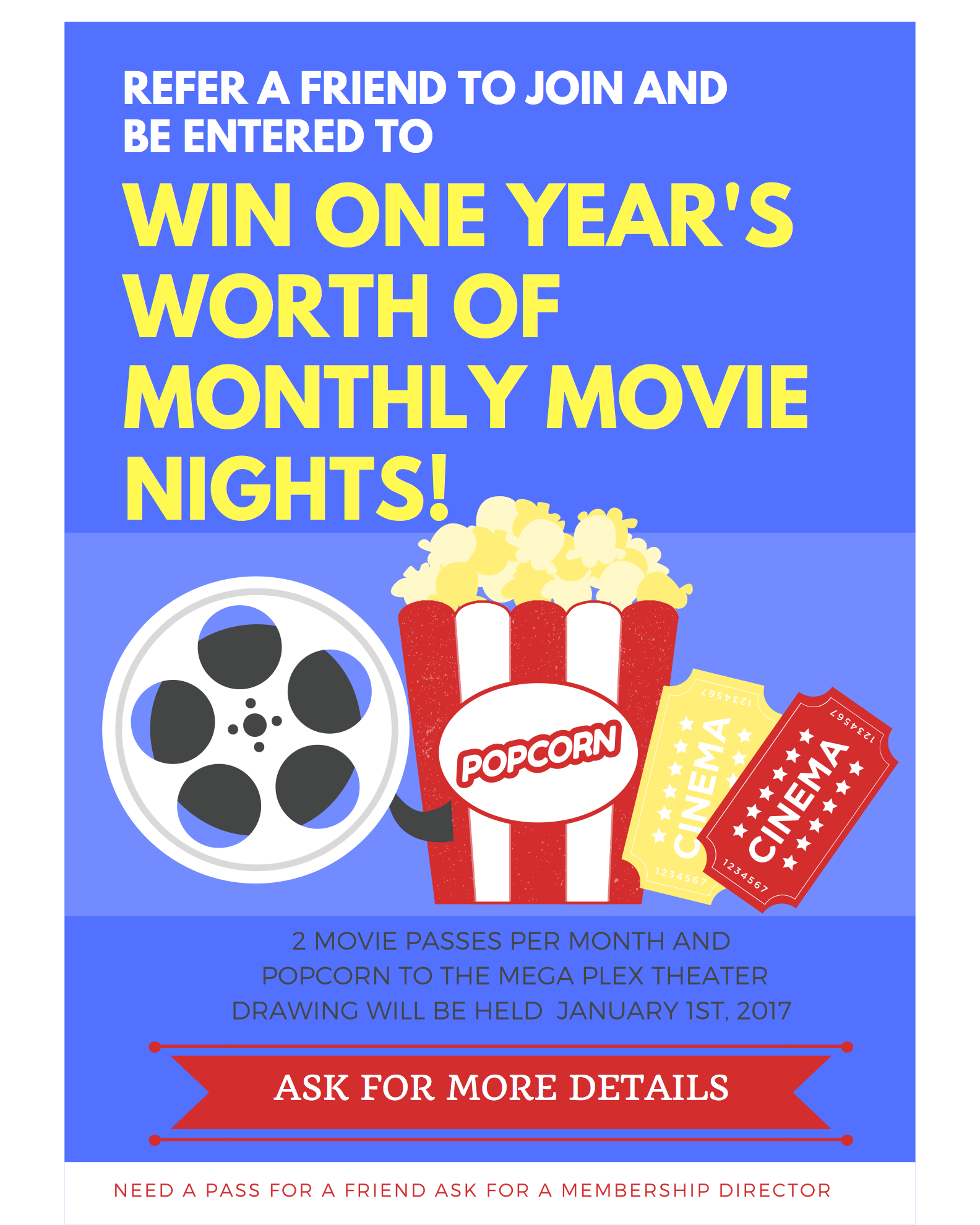 PERKVILLE REWARDS
Improved health & fitness is rewarding in many ways with Ogden Athletic Club. The significant physical, mental and emotional benefits of regular exercise are life-changing. Now, there are loyalty benefits through the new Ogden Athletic Club's reward program! You EARN POINTS for just coming into the club plus other activities and then you can easily redeem those points for merchandise, free months of membership, and much more. It is fun, easy and completely free - just be sure to claim your points by simply completing your registration today. You must be on a monthly (EFT or PIF) paying membership status to receive awards. Look for an email sent to you from the Ogden Athletic Club. If you haven't received one please make sure we have your current email. Have fun earning points and being fit!
PHONE APP
Want to enter the club quickly? Download our app and then you can come in without your card, your barcode is automatically downloaded on your app. You will also get all our updated group fitness schedules. If you have questions on how to get started please stop by our business office or call then between 9AM and 3 PM for details. Your username and password is the same as your login for your membership statements through the website. (Current email is required.)
GUESTS
Remind your guests especially those under 18 years old to have their parents go to our website and click on GUEST REGISTRATION before sending the kids to the Club. We need a liability waiver filled out for them. It will be good for up to one year. All guests need to have a liability form filled out before entering.
NEW FAMILY ACTIVITY ROOM
We are excited about the new family activity area with an assortment of games such as ping pong, shuffle board, air hockey and pool. This is a great place for the family to gather and enjoy some time together. We are excited to find new ways to bring people and families together to enjoy fitness, recreation and a healthy lifestyle. Finding a good balance in fitness and fun is key to continue enjoying life to its fullest. If you want to rent out any areas for a party please call us and we will see how we can serve you better.
ELF ON THE SHELF
Let the kids have some fun looking for the elf this year! It's a fun way to enjoy the holiday with your little ones. Prizes will be drawn daily.
JUMP START YOUR NEW YEAR'S FITNESS GOALS
Our Jump Start program can take you through a state of the art Visual Fitness Planner experience and a short but customer workout, as well as provide you with a personalized report. We will create a 3D version of yourself then, based on your fitness goals, we will show you how to get the results you desire and how your health and appearance will improve along the way. This session is designed to get you from where you are today to where you want to be as fast as possible. Sign up today at the Front Desk. It's included in your membership. You don't want to miss the opportunity learn more about your health and wellness and get a jumpstart on the new year.