Welcome Back Members,

We are excited about the opportunity to reopen Ogden Athletic Club! We miss you and hope you are safe and healthy. Closing our doors was not easy, and to reopen will bring back the joy of serving you which brings meaning to our lives.

Effective Wednesday, May 6th, we are planning for a gradual reopening during Phase 1. There are changes in our operations that need to be made in order to keep everyone safe. Weber County Health Department has a list of items that need to be met in order to reopen safely. You can read the document by clicking this link: Weber/ Morgan Health Department Gyms and Fitness Centers.
We have worked hard over the last few weeks to enhance our disinfecting and sanitizing procedures with the help of Hillyard, a leading disinfecting and sanitizing company. Key managers have gone through an extensive training process and have passed Hillyard University. We have spent time stocking EPA N list approved chemicals and upgraded any equipment that we might need in order to comply with CDC guidelines. We have also increased the amount of disinfecting and sanitizing products available to you in each area of the Club. We are confident that we can provide a clean and safe place to workout, but it will take all of us, including our members, to continue our commitment to effective disinfecting and sanitizing. Everyone needs to work together to make OAC a healthy, happy and safe place.

We want you to remember this is Phase 1 of reopening. Not all services and areas will be provided.

Coming back to OAC requires all members to commit to some new policies that include;
Avoid entering if you have a cough, fever, or feel unwell
Maintain a minimum of 10 foot physical distance between members and staff
If you need to sneeze/cough use a cloth or tissue
Don't shake hands or engage in any unnecessary physical contact
Wearing of face coverings is recommended
Sanitize equipment before and after each use.
Follow all new rules and regulations on signs and be staff guidelines
Only respectful behavior will be acceptable
Phase 1 will include:
New check-in procedure
If you are not feeling well or sick please do not come to the club.
To ENTER use the doors on the Eastside of our front entrance, to EXIT use the door and stairs to the West of the entrance. The only exception may be those who need handicap access ( if you see this keep a 10 ft. distance and wait for them to finish entering.)
Club check-in is touchless. At this time, it will be MEMBERS ONLY. DO NOT BRING IN GUESTS THEY WILL NOT BE ABLE TO ENTER. As you walk in you will see stickers on the floor (10 feet apart) . Please plan ahead, stay calm and allow each member to be checked into the club. This process will be slower as we reopen.
We need to keep an accurate account of who is in the club and at what time they enter in case of any type of contamination issue. We ask that everyone use their scan card to enter (this is the safest, easiest, most accurate and way to enter).
Please update any information at this time. We need a current email address and picture.
Front desk must wear a face covering for the mouth and nose, as well as safety goggles.
Credit card readers, tablets, and any other objects a member touches will be disinfected before and after
Towel Service is no longer offered at this time. (Towel service members will not be billed for towels)
No cash transactions. Credit and debit cards only.
All members must sanitize their hands when entering by using the hand sanitizer provided or washing their hands in the designated handwashing station in the tennis lounge area.
Fitness Room/ Cardio Center/ Women's Room
Limited spacing - 10 ft. physical distancing
Equipment must be cleaned before and after each use
Maintaining posted participation levels in each area
Due to limited participation please be courteous about the length of time you stay in an area
Abide by staff instructions and signs
Only use the bottle fill portion of the water fountains - bring your own water bottle.
Please bring in only what you need no large bags or coats.
Pool
Lap swimming (one per lane) only. No congregating on deck.
No hot tubs, steam rooms, dry sauna
Group Fitness
Classes will be in the large room and group cycling room. Virtual classes will be available.
Please check our social media, website and app for schedule
Limited spacing - 10 ft. physical distancing
Equipment must be cleaned before and after each use
A 30 minutes break between classes to recycle the air
4300'SC
Limited spacing - 10 ft. physical distancing - Check for schedule
Equipment must be cleaned before and after each use.
Childcare
Please stay home if you, your child, or any household member shows any symptoms of Covid-19.
Upon arrival, please take the time to carefully wash/sanitize your hands and those of your child/children at one of the provided stations.
Groups of up to 20 people are allowed in the Kids' Club at this time - reservations are essential - no walk-ins.
There will be no snacks provided until further notice.
The slide room is closed until further notice.
Kids' Club employees are asked to wear a facemask. If your child wants, he/she may wear one too.
Tennis
Court reservations can be made on our app or website
Limited spacing - 10 ft. physical distancing
No water jugs - bring your own water bottles
Private lessons available, please contact the tennis department.
Junior lounge / Teen Area
(Hours: 8:30-11AM and 3-6 PM Mon.-Sat. , 11AM-2PM Sun.)
Limited spacing
Patrons of different households must maintain 10 ft. social distance.
Equipment must be cleaned before and after each use.
Please bring your own crayons, and utensils if you want to doodle.
Recreation Center
Limited spacing
Patrons of different households must maintain 10 ft. social distance.
Basketballs will not be provided, bring your own. No group activities.
Only individual shooting. 10ft. distancing.
Track is open. Walking only.
Bring your own water bottle.
Locker Room Areas
Limited spacing - please limit your time.
Patrons of different households must maintain 10 ft social distance.
Towel service is no longer available. Please bring your own towel.
Business Office
Any changes to your membership - Add-ons, Drops, Freeze options please contact the business office by email: oacbusinessoffice@caclubs.com
All transactions will be done by email or phone. 801-479-6500 ex. 6
New Hours
4:30AM - 8PM - Monday through Thursday
4:30AM - 7PM - Friday
7AM - 6PM - Saturday
8AM - 2PM - Sunday
Billing for May
We are pleased to announce that we won't be billing the monthly membership dues until May 15th we will then bill ½ month of dues. All those members who would like to come and see how you feel in the club first please do. Any changes you want to make please do so by May 15 through the business office at oacbusinesssoffice@caclubs.com.
NO GUESTS
Due to limited hours and space we will not be servicing guests at this time. You must be a member of the club to participate in our Phase 1 opening. If you are looking to rejoin or have a friend join please call us for an appointment or you may join online.
Welcome Back
We know that the last few months have been difficult for everyone. We are looking forward to providing you a safe and sanitary environment with the greatest members in town. Please let us know what we can do to help you in the future.
Thank you for your continued support and loyalty.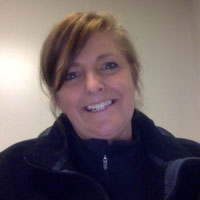 Jan Carlsen
General Manager
Jcarlsen@caclubs.com