Greetings!
Thank you so much for being part of the Ogden Athletic Club family. We have been working hard for the last year and a half to upgrade and improve our facility. We have installed a new roof over the pool area, added the new tennis dome, placed LED lighting in the group fitness studio, hallways, swimming pool, and most of the kid's room; we have painted the outside area and refinished the tennis lounge area. In addition, we have added a weightlifting platform, ellipticals, treadmills, Stepmills, a squat rack, and other pieces to the weight area. We've completed the new steam room and added new sauna heaters. The Cycling Center upgrades include the new Stages programming and new seats and clips for the bikes. We have also replaced several air conditioners/heating systems that work more efficiently and effectively. We will also continue improving and upgrading the facility (e.g., new dry sauna benches, two new ellipticals, a/c units, and more) to ensure you have all you need in the years to come.
We will be adjusting our dues in 2022. We have not changed dues since 2017 but find it necessary due to increased operational costs in 2022. Effective May 1, 2022, the monthly dues increase will be $3 for a single membership, $6 for a couple, and $9 for family memberships. In addition, additional family members living in the same household will increase by $3 for adults (19 years and over) and $2 per child (18 years and younger). A reminder that the definition of a family is 2 adults and all their dependent children under 18 living at home. Please know we always keep in mind the needs of our members and try to operate the club as efficiently as possible.
We are adding two complimentary guest passes in May to your account so that you can bring a friend to enjoy the facility. We would love to help you jumpstart your 2022 fitness goals by receiving a free jumpstart training program with one of our trainers. Register for your complimentary appointment at the Front Desk or with a Membership Coordinator. For more information, email Haley at [email protected]
We look forward to serving you with your health and wellness needs this coming year. Please let me know if you have any suggestions on improving your experience at the Club.
In Good Health,
Jan Carlsen
General Manager
[email protected]

Throughout April, the kids club will be learning about spring weather with fun activities and crafts. The kids club delivers your kids fun and engaging activities, all the while you get your workout. It's a win-win for everyone!

Keep your eye out for Spring and Summer Swim lesson registration. Starting April 15 in the front lobby.

Come check out our new cycling class Saturdays at 9:15 30-minute High-Intensity Interval Training (HIIT) workout, using an indoor bike to achieve fast results. It's a short, intense style of training where the thrill and motivation come from pushing your physical and mental limits.
A high intensity, low impact workout, it's scientifically proven to return rapid results. This workout drives your body to burn calories for hours. You combine bursts of intensity, where you work as hard as possible, with periods of rest that prepare you for the next effort. The payoff? You smash your fitness goals, fast!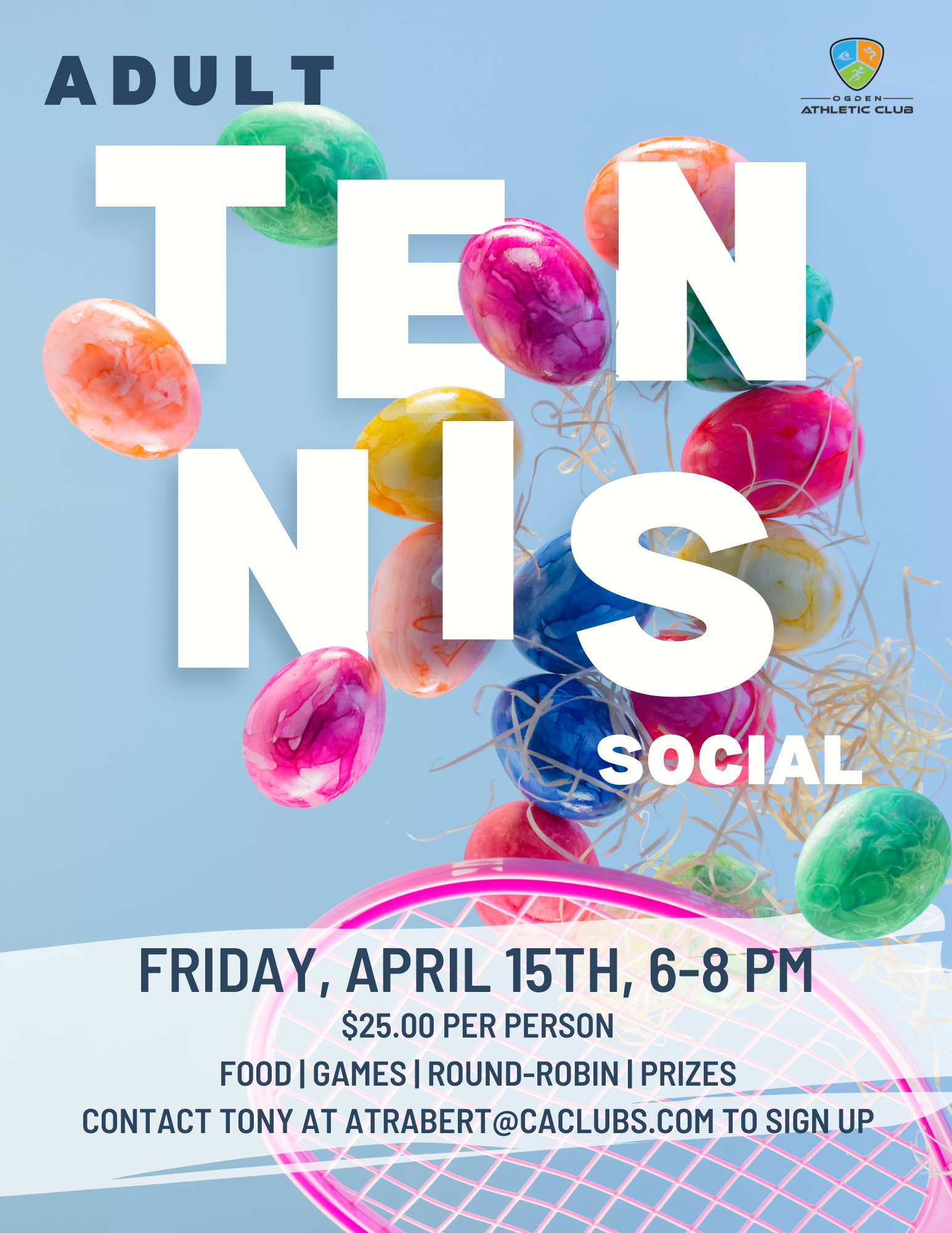 Muscle release and recovery are soon to be just within your fingertips. Coming soon, the OAC will be offering a Theragun station on the Red Turf (to be used solely on the Red Turf). Our commitment to you is you help you achieve your best health. With our new Theragun station you can look forward to these great benefits:
• Increased Blood Flow
• Reduced Pain and Discomfort
• Decreased Muscle Soreness
• Decreased Inflammation
• Improved Flexibility & Mobility
• Improved Sleep
• Accelerated Warm-ups
• Maximized Recovery

Our first-ever Ladies Who Lift session is underway and we are loving it!
"I love that I am learning the correct way to do lifts. It is giving me a different routine than what I am used to. Plus, I love chatting with Krystykka!" - Karly D., 32
Ladies Who Lift is designed for women of all experience levels, whether you are brand new to lifting or have years of experience! LWL will help you learn proper technique, create a foundation of strength, and build confidence! Contact Krystykka at [email protected] to try a class today or look for our summer dates in our May newsletter!

Our last spring sessions are well underway! Mini 3-week summer sessions will be coming in June and August! Our May newsletter will announce the exact dates and times for these mini sessions. If you would like to be put on our contact list for either class, please contact Krystykka at [email protected]!
Contact Krystykka at [email protected] or 715-379-7537 to sign up or with any questions!

How do you feel like you changed? Mentally? Physically? Overall health?
My overall mental health was extremely better in the way I was not getting really fatigued, so I was more focused and alert and not spacing out! Physically by eating the way I was told I was able to achieve and surpass my weight goals in both the weight room and on the scale! My overall health and self-esteem grew greatly and I am very thankful for all Coach K helped me achieve!
What did you like best about nutrition coaching?
The part I liked the most was having someone that was watching my food intake and holding me accountable for what I was eating.
What do you think was the most helpful about working with Elevated Nutrition/Krystykka?
The most helpful thing was always having someone to talk to that knew my goals and was always putting maximum effort to help me achieve them! It's not easy to be super strict but Krystykka made me realize it's a process to get to where you want to be and there are going to be hiccups but just start fresh from those hiccups and push through so they don't happen as much to where they don't happen at all!
Would you recommend Elevated Nutrition to a friend?
I would recommend this to anyone looking to better themselves! My wife is going to be doing the program with Krystykka. She saw my progress and decided she wanted to do it also! She is super excited for that next part of her own journey with Krystykka!
Is there anything you would change about your experience?
Nothing! It was laid out perfectly for me and custom to my needs, so I would not change one thing. It was a great experience!
--Nate D., 32
ELEVATED NUTRITION
Summer is coming! With summer fast approaching, now is the time to get your goals in check. Whether you are looking to increase your performance inside and outside of the gym, become the healthiest version of yourself, or fit into that swimsuit you've been wanting to... we are here to help you! Contact Krystykka at [email protected] to set up your free consultation to see how Elevated Nutrition can help you reach those goals.

Looking for a happy and healthy place to work? We are seeking friendly, dedicated people in multiple departments throughout the club. Where will you fit?
Housekeeping | Kids Club | Lifeguards | Swim Instructors | Personal Trainers
If you are interested in applying for one of these positions, download our application here: /public/careers-job-application. Send completed applications to Jan Carlsen at [email protected].
JUNIOR LOUNGE AND KIDS CLUB HOURS
Junior Lounge and Kids Club hours are as follows:
JUNIOR LOUNGE HOURS
Mon – Fri: 3:30 - 8:30 PM
Sat: 8:30 AM – 2:30 PM
KIDS CLUB HOURS
Mon/Wed: 9 AM – NOON & 4:30-7:30 PM
Tues/Thurs: 8:30 AM – NOON & 4:30-7:30 PM
Fri/Sat: 9 AM – NOON
CALENDAR
APRIL 15
Swim Lesson Registration Opens
Adult Tennis Social and Round-Robin 6-8 PM – Register with Tony
SUNDAY, APRIL 17 EASTER
The club will be Closed
MEMBERSHIP CHANGES
We accept and process all changes to your membership through email. Please send your requests to [email protected]. Simply write an email to us with the changes you would like to make to your account.