Welcome to 2023, we hope you are excited about this New Year and all the opportunities for success that await you. We have been working hard to create programs and plans that will not only get you started on your "New Year, New You" resolutions but keep you motivated and progressing throughout the year. Our goal is to help you improve your overall health and well-being for years to come. Let's get started!

Launch Week | January 2 – 7, 2023
All our Group Fitness programs get a quarterly upgrade, with a quarterly party! We want to kick the year off right with a week of great exercise classes, energy, vendors, prizes, and more. We will provide punch passes for all members. For every class you attend, you will receive a ticket punch. For the highlighted classes of the day, you will receive double the punches! Once your card is filled up, enter to win a drawing for a gift card to Fleet Feet in Layton and score some new running shoes! Also, you can sponsor a non-member friend by sending them this digital member referral pass, good for any class throughout Jan. 2nd-7th.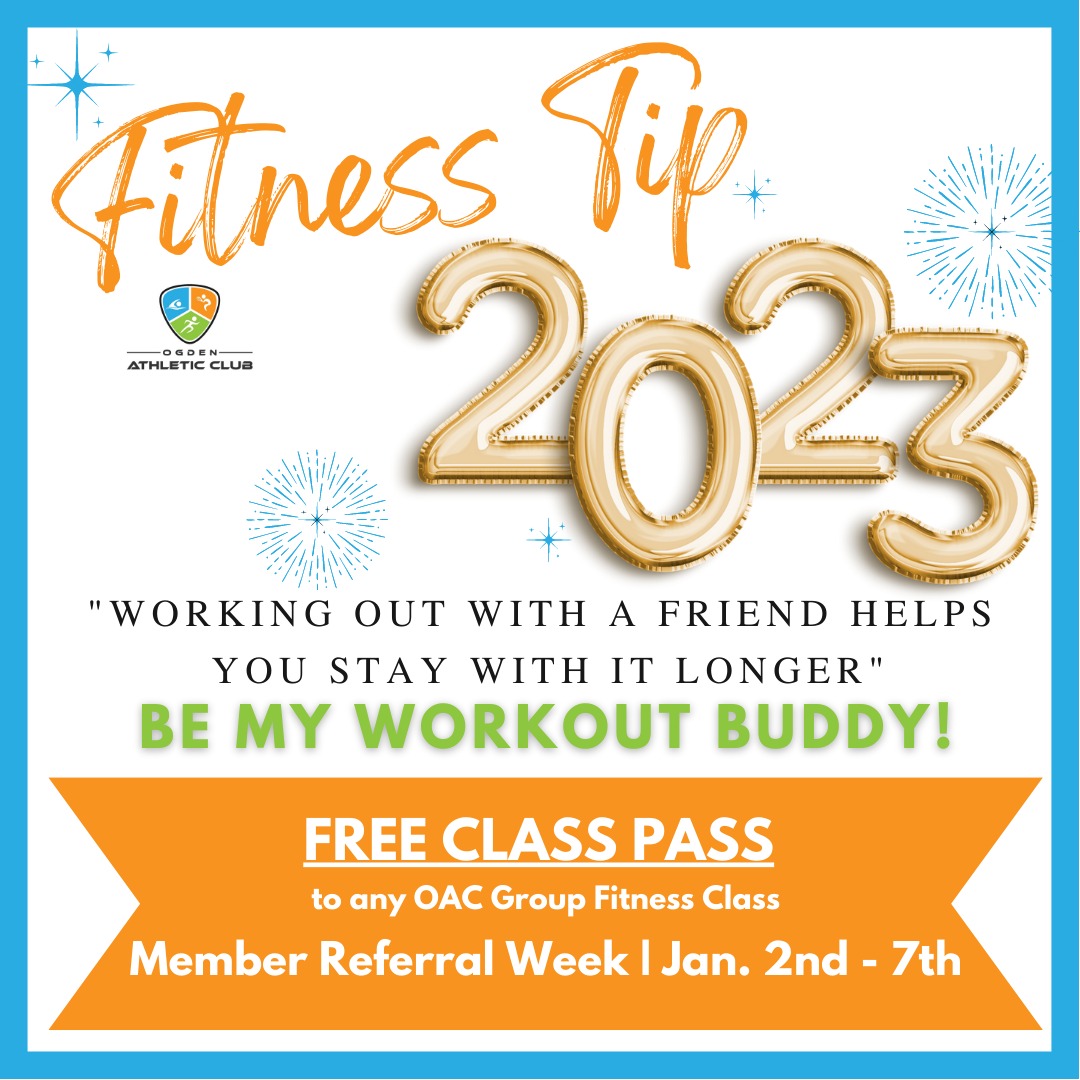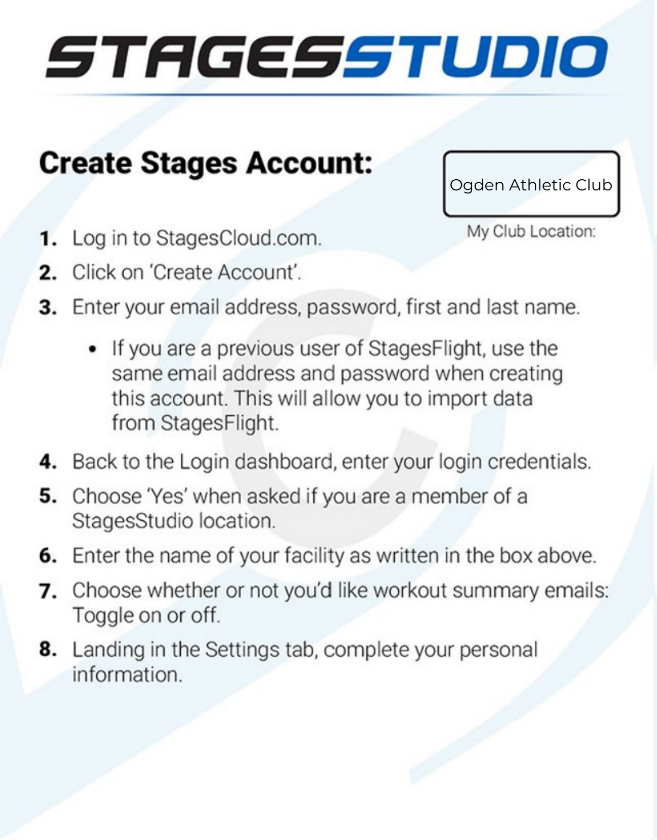 Ride Across the U.S. | In 2023, we invite you to start a trek across America with us. When you attend a cycling class and book your bike through our Stages App, you will start to add up miles. We will track your progress throughout the year, posting your progress at 50 miles, 100 miles, 500 miles, and so forth. The total mileage from San Diego, CA to Brunswick, GA is 2,671 miles. That's the goal, join us for an amazing journey. We know we will all cross the finish line changed!
PRO-TIP | HOW TO BOOK A BIKE
1. If you haven't made a Stages Studio account, follow the instructions listed here.
2. Log in to your Stages account. Click on the icon with a [+] sign in the box, labeled "In Studio".
3. Click on the class you would like to attend. Select a dot to pick your bike, click on Book Bike and you're ready to ride!







8-Week Grit Challenge | January 2nd – February 24th
LES MILLS GRIT™ is a 30-minute high-intensity interval training (HIIT) workout, designed to improve strength, cardiovascular fitness and build lean muscle. Starting January 2nd through February 24th we will be offering this class Monday, Wednesday, and Friday from 5:30-6:00 AM. During this 8-week challenge our skilled coaches, Mickenzie Brooks and Kayli Rivera will coach you through functional exercises that are scientifically structured and tested to ensure they drive the heart rate into specific training zones at certain times and help you develop skills to change your overall fitness level.
In addition to the workouts, we will also incorporate a health challenge with each of the 8 weeks adding a new focus each week (i.e. drinking 64 oz of water/day, eliminating sugar for a week, lifting weights outside of Grit 2x/week, etc.)
To sign up for this FREE challenge, email Mickenzie Brooks at [email protected]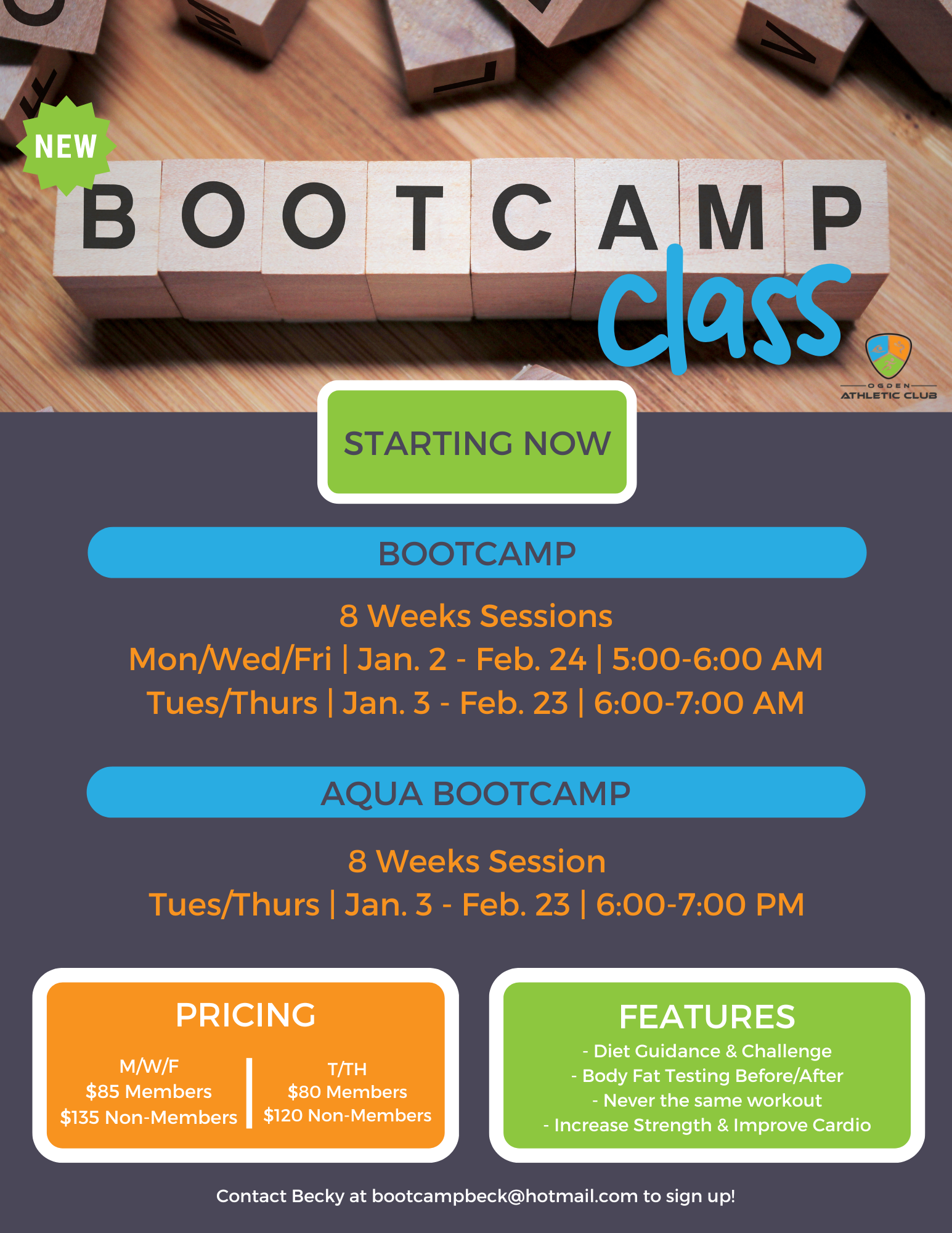 With the holidays over and busy schedules still taking over our lives, now is the perfect time to come try out 4300'SC. Let us take care of programming your workouts, and we will get you in and out of the club in an hour! This amazing group of people helps hold each other accountable and motivated even on the days you don't want to! 4300'SC uses a variety of modalities such as weight training, plyometrics, conditioning, functional movements, and gymnastics to keep your workouts constantly varied with high and low-intensity workouts. There are modifications to be made for every age and level of fitness! Contact Krystykka at [email protected] for more information, to sign up, or to start a free trial.
Our first 4300 youth session of 2023 starts Tuesday, January 17. This class combines functional movements, speed and agility, conditioning, and weight training to provide the perfect base to elevate your kids to their fullest potential! **There have been some changes to ages in this program. There will now be only one 4300 class for ages 8-12 to make room for other 4300 programs in the future!**
6 Weeks |January 17 - February 23
Tuesday & Thursday - 4-5 pm
$85 for OAC members
*Ages 8-12yrs only

Youth weightlifting and strength training has been shown to reduce the risk of injury, improve joint flexibility, core strength, and improve sports performance. Our 4300 Youth Weightlifting class is the best way to create a great foundation for the future, build strength, build confidence, and build resilience in youth athletes. Our first youth weightlifting class of 2023 starts Monday, January 16!
6 Weeks | January 16 - February 22
Monday & Wednesday – 5:30 pm
$85 for OAC members
*Ages 13 and older only!
*Signups for both 4300 Youth Weightlifting and 4300 Youth Strength & Conditioning need to be done by Sunday, January 15! Spots are limited, so contact Krystykka at [email protected] to reserve your kid's spot today!

Spots are filling up fast for one of our most popular classes! Our first Ladies Who Lift class of 2023 will start Monday, January 16. Ladies Who Lift is designed for women of all experience levels. Whether you are brand new to lifting or have years of experience, LWL will help you learn proper technique, gain strength, and build confidence! If you are interested in learning more or signing up, contact Krystykka at [email protected]!
6 Weeks | January 16 - February 22
Monday & Wednesday – 10 am
$85 for OAC members
Ladies Who Lift Testimonial
"I joined Krystykka's Ladies Who Lift class in August to help me build back muscle mass that has been decreasing as my age increases. Each class is outlined and flows in a friendly and professional manner. Her knowledge is amazing! She has been great to teach proper technique, track our progress, and make it fun. I always feel welcomed, encouraged, and challenged. Truly an experience that has exceeded my expectations!"
-Kathy Bybee

The holidays have now come and gone and it is time to get your health, nutrition, and exercise back on track. It can be easy to get started on your New Year's resolutions and changes after the first of the year, but how long do your resolutions and changes usually last? Having an expert in the industry to help guide, motivate, and hold you accountable is one of the best ways to make sure you can keep your progress going after the excitement of the new year has worn off. Elevated Nutrition is here to help you create lasting habits and change. Spots are already filling up fast for the new year. If you are interested, contact Krystykka at [email protected] to set up your free nutrition consultation to see how Elevated Nutrition can help you!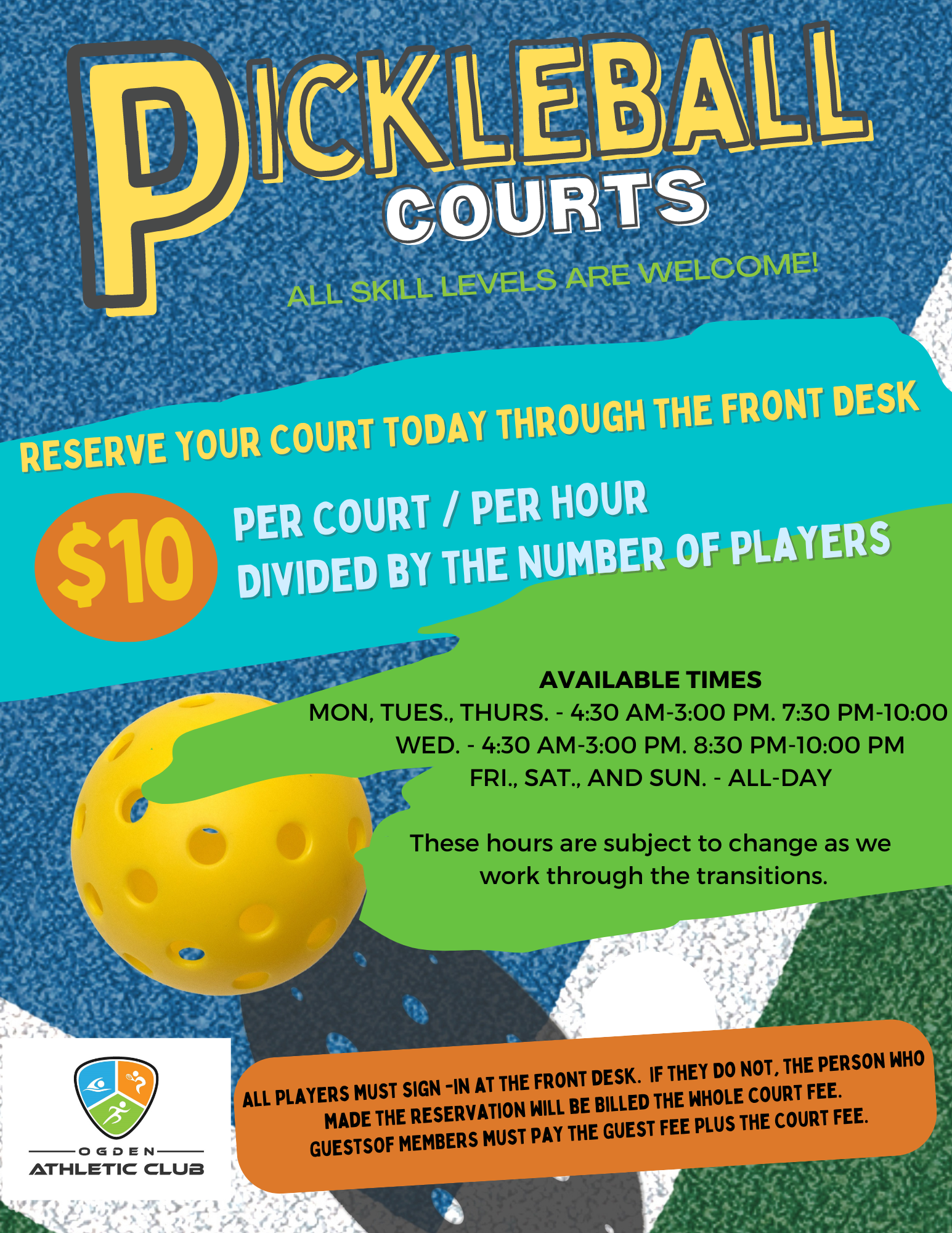 Calling all children, ages 5 to 12. Join us for a Kid's Winter Craft Party in the junior lounge area, Monday, January 16th at 10:30 AM. Enjoy crafts, hot chocolate, snowballs, and a movie! Make the most out of Martin Luther King Day!
WINTER JUNIOR LOUNGE AND KIDS CLUB HOURS
Junior Lounge and Kids Club hours are as follows:
KIDS CLUB HOURS
Mon/Wed: 9:00 AM – NOON & 4:30-7:30 PM
Tues/Thurs: 8:30 AM – NOON & 4:30-7:30 PM
Friday: 9:00 AM – NOON
Saturday: 8:30 AM – NOON
JUNIOR LOUNGE HOURS
Mon – Fri: 3:30 - 8:30 PM
Sat: 8:30 AM – 2:00 PM
CALENDAR
JANUARY
JAN 1ST – NEW YEAR'S DAY – CLUB CLOSED
JAN 2ND – 7TH – GROUP FITNESS LAUNCH PARTY WEEK
JAN 2ND – EIGHT-WEEK GRIT CHALLENGE BEGINS
JAN 2ND /3RD – EIGHT-WEEK BOOTCAMP BEGINS
JAN 16TH/17TH – 4300' SC CLASSES BEGIN
JAN 16TH – KIDS WINTER CRAFT PARTY @ 10:30 AM
MEMBERSHIP CHANGES
We accept and process all changes to your membership through email. Please send your requests to [email protected]. Simply write an email to us with the changes you would like to make to your account.