THE STORY BEHIND THE TENNIS BUBBLE 2020-2021

On September 8th, the South Ogden Area was hit by a severe windstorm. This windstorm was so strong it ripped our 4-court tennis bubble out of the angle iron bolted fasteners. As we watched the bubble come down, we were devastated.
We immediately called the insurance company and started assessing the damage. Our bubble was ripped beyond repair, the angle irons were torn away from the cement, the air handler was bent, doors and door frames were bent, and our lights were damaged.
After weeks of deliberation with experts in the field: chemists, construction engineers, and insurance agents, we decided to make a cement rope edge, like our other bubble, and have a new bubble built with a new air handler and generator.
We anticipated at the time that it would take about 3 months to get this up and running (weather permitting). As we worked hard to get everything in motion and get the courts prepared, we came upon a setback that we did not expect. With the bubble off the courts, the court surface and the asphalt underneath were now exposed to the cold weather. These courts had not been exposed to the thawing and freezing of the weather conditions in many, many years. Consequently, the asphalt began to crack.
This delayed the project further as we tried to decide what our options were. We concluded, with the help of all the experts, that we would take out the existing concrete and pour new asphalt. Taking weather conditions into consideration, the asphalt cannot be poured until we reach 50-degree temperatures through the evenings.
Things are still progressing. The dome is being built and all the processes that can be done are in the works. The asphalt process will begin when the weather breaks. Contingent upon the unpredictable Utah weather, we expect that we can pour the new asphalt in April.
Our crew is ready to go upon approval and we look forward with great anticipation and excitement to the new Dome. Our 2020 tennis year had its challenges, but our hope and promise is the arrival of the Dome in 2021 will evolve our tennis program into the best facility and programming in Northern Utah.
Thank you all for your patience as this project continues.
What's Happening in Group Fitness?
2 Great Weekends. 2 Great Programs.
FREE for Members and guests!
Launch #1: StagesStudio Pro Cycling Launch
March 19th/20th
What is Stages Pro Cycling? Power Redefined.
Power. Simply put it is an ability to perform a task or create an action. When thought of in a cycling sense, power is the combination of how much work you've done and how fast you've done it, measured in Watts.
Let's think of it like this: If I give you a 10-pound dumbbell and ask you to walk 20 feet to the other side of the room, I've established your force (10 pounds) and your distance (20 feet), which then allows us to calculate your work. The POWER you generate will depend on how fast you carry that dumbbell to the other side!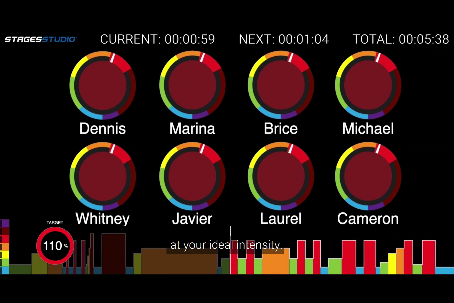 StagesStudio Pro is cycling defined by your personal POWER metrics, otherwise known as your Functional Threshold Power (FTP). Your FTP is how much power you, individually, can produce over a period of time. Every class will start with a quick FTP test. This will provide you with your individual power meter. The rest of the class you will work within power zones (1-7) to get your optimal workout. No more trying to keep up with "Iron Man" over there, or Miss "100 miles a week" beside you. Everyone is working as a team to match the zones (marked in varying colors), that the instructors lay out before them, at their own level.
The game changing feature of StagesStudioPro is the ability to gain access to your own information, workout after workout. In an easy 4 step process, get all the info you created on your bike during your workout. It will be saved in your individual profile and be emailed to you right after class. You can see your progress over time and build on your successes. Knowledge is POWER!
4 Step Process:

Email:

[email protected]

with your Name and Email address. You'll receive an email with your login information for Stagescloud.com
Book a Bike. Pick the day and time you want to ride and book your bike.
Take a ride. We recommend showing up 10 minutes early to get set up.
After class, receive your results in email and on the StagesCloud website. See you progress and get results!
StagesStudio Launch Schedule

Friday, March 26th
Rhythm Cycling 9:00-9:45am
HIIT Cycling 5:30-6:15pm
Saturday, March 27th
Endurance Cycling 8:00-8:45am
HIIT Cycling 9:00-9:45am
Launch # 2: Les Mills Launch
March 26th/27th
Our Les Mills class offerings are the fastest way back to your pre-COVID performance. Each class is carefully structured for optimal and unique benefits. Our highly skilled and energetic instructors will guide you through an exhilarating workout, backed by research and created for a fun and effective group experience. Our class rooms are large and laid out to respect COVID restrictions.
The TEAM effect is real, come try a class or two with your friends and get on the fast-track to a healthier you!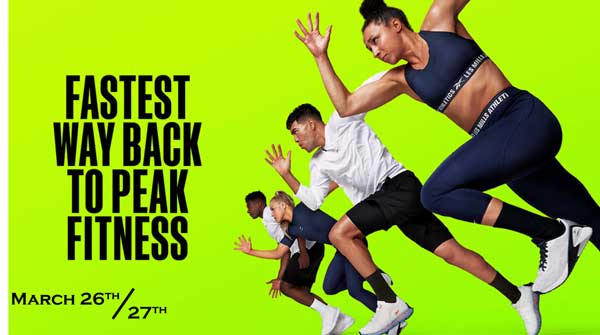 New Music. New moves. New energy. Join us for All New great classes:

Friday, March 26th
BodyCombat 9:00-9:45am
Grit Strength 9:45-10:15am
BodyPump 4:30-5:30pm

Saturday, March 27th
BodyPump 7:00-8:00am
BodyAttack 8:00-8:30am
Grit Strength 9:30-10am
BodyCombat 10:00-11:00am
BodyPump 11:00am- Noon
4300' Strength & Conditioning
2021 is off to a great start for 4300'SC! Everything is finally starting to feel normal for us again. We have welcomed so many new members the last 2 months and it has been amazing getting to know everyone. 4300'SC is the perfect way to take the guesswork out of your training this year! Every class is preplanned and only an hour long! Our classes are open to all ages and all physical skill levels. Have you been thinking about trying 4300'SC?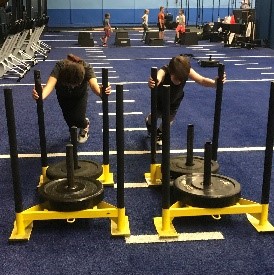 Youth 4300' Strength & Conditioning - Our youth classes are back in full swing! This class is a great way to get your kids back in shape and off the couch away from video games. We offer a safe, positive, and fun environment to help your kids reach their full potential. We cover everything from speed/agility training to metabolic conditioning and functional movements to weight training. Our next 6 week session starts Tuesday, March 16!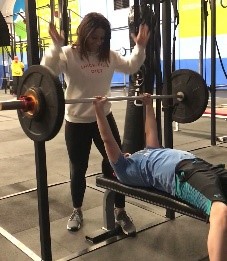 Youth 4300'SC Weightlifting - Please welcome our newest class! Our next 6 week session starts Monday March 15! This class is open to all youth 13 years and older with any skill and strength level! Youth weightlifting is a perfect way to help your kids gain strength and confidence to succeed at anything they put their mind to!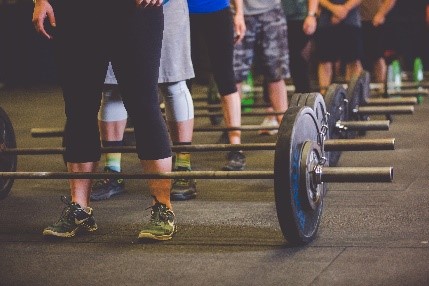 4300'SC Team training - Team training is also available for groups of 6 or more! This is available for all ages and all sports! Team training can be customized for each group based on the needs of that team. This type of training can be a great way to get your team in shape during the off season or can be used during the season to help reach full competition level!

Contact Krystykka with any questions, for a Free trial or to sign up for any 4300'SC programs!
[email protected]
Client Testimonial – Personal Training
March 2, 2021
Q: Why do you like to workout with a Personal Trainer at The Ogden Athletic Club?
Having a personal trainer has kept me coming to workout weekly for almost 2 years now and I am so thankful I chose to make this commitment. It is worth every penny. I used to feel overwhelmed when I would come to workout by myself. I would try to follow other programs or make up my own exercise plan. I was never able to make it a routine or part of my life like I needed it to be. My personal trainer customizes workouts that meet my personal needs. We discuss and make plans on how to reach my goals. She does all the planning, I just show up and follow her directions. She shows me how to do every exercise correctly so that I don't injure myself. We discuss nutrition and other healthy living subjects like ways to lower your stress levels. She is very supportive with modifications of movements when I have difficulty completing them. She has a different workout programed for me every time we meet. I have been meeting with her for 2 years and have never repeated the same workout routine. She motivates me and helps me realize I can do hard things. She is easy to schedule with and is willing to work around my busy life, which can change from week to week.
During Covid 19 restrictions I have felt completely comfortable meeting with her. We are able to distance from each other and from other groups since it is a one on one appointment. I workout by myself in a very clean and safe environment. She makes sure all the equipment is cleaned before and after I use it and there is always hand sanitizer to use during my workout. I would highly recommend working with a personal trainer. She has helped me reach my goals of getting stronger and feeling better overall as I get older.
- Sue Durbano