WHAT'S HAPPENING AT THE CLUB?

It's picture day at the club! We will be having photo shoot throughout the club tomorrow, Tuesday, October 5th. We would love for you to be a part of it. Come and join us for your regular schedule; whatever it is you like to do on Tuesdays. We encourage you to wear a bright, happy outfit for the day and bring your best smile! Group Fit classes, the weight room, adult tennis, and childcare will mostly be photographed and filmed in the morning. Kids classes, kids club, tennis and 4300 will be in the afternoon.
If you are a little camera shy, no worries, still come to the gym and enjoy your favorite activities and if the photographer comes by, just give him a thumbs down and he'll skip you. If you don't mind being in pictures, please fill out a Model Release form so that we can use your picture in the club, in our marketing and/or on social media. If you have any questions or concerns, you may reach out to Mickenzie at [email protected].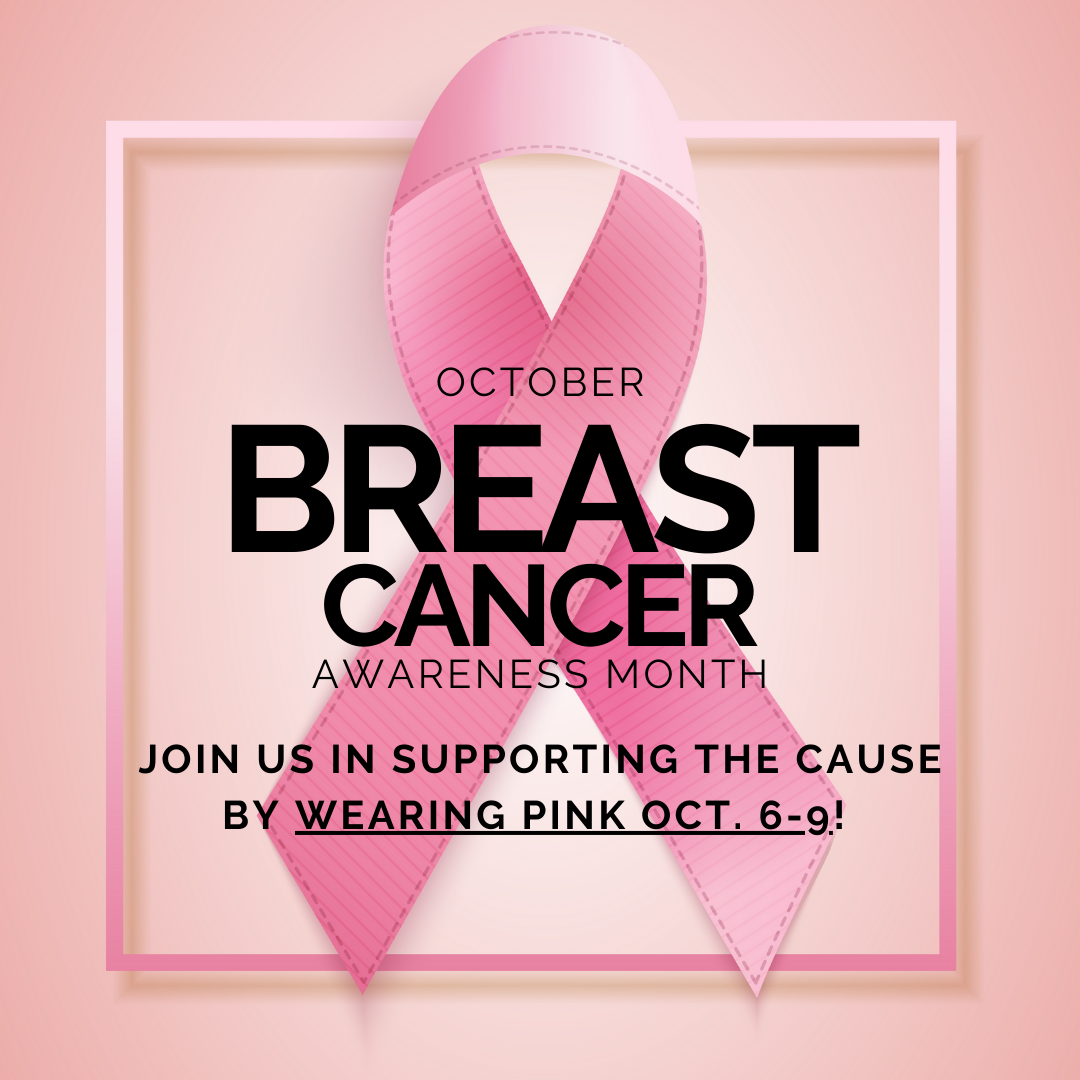 ELEVATED NUTRITION: REAL CLIENT – REAL RESULTS

Ethan just finished a 3 month Nutrition program with Krystykka at Elevated Nutrition. We asked him to share with us a little of what his experience was like. While creating change in our diet is not always a favorite topic for many people, Ethan saw some major successes. They were real changes he saw in himself: more energy, more attentive and successful at work, and healthy eating becoming an enjoyable and preferred lifestyle. Things that last, things that make you change the way you look at the world; through a bright, new, healthy lens!
What did you like best about nutrition coaching?
Krystykka set realistic expectations and ideals for nutrition. Before going into being coached by Krystykka, I thought I had a decent ideal of what good nutrition was. After certain suggestions were made my mind opened about what nutrition is about. It was nice to see day to day activity of tracking and seeing the overall intake of the day. It is a challenge to avoid eating unhealthily but with the fantastic help from Elevated Nutrition it seemed to be less of an obstacle to deal with.
How do you feel like you changed? Mentally, physically, overall health?
After changing aspects of my diet and taking awesome suggestions from Krystykka, my overall day to day was better. I felt more energized in the morning, and throughout the day. My workouts were becoming easier to get through and I hit major personal records in lifting and running! I was on point and very attentive during work and my studies.
What do you think was the most helpful about working with Elevated Nutrition/Krystykka?
Krystykka is very straight forward, and very real about nutrition. She is not afraid to tell you how it is, which is not a bad thing at all. Elevated Nutrition was able to give great perspectives during the nutrition coaching process. Being able to meet and communicate with Krystykka made the coaching process very enjoyable. Overall, the working with Elevated Nutrition, and Krystykka was a fantastic time.
What did you learn most about yourself?
I learned that eating healthy wasn't as hard as I made it out to be. As easy as it can be to go out and get something unhealthy to eat; it was easier to cook a healthy meal at home that contributed to my fitness goals! I learned that I enjoyed healthy foods more than I did unhealthy. After I got used to eating heathy, eating unhealthy would just throw my whole day off!
Would you recommend Elevated Nutrition to a friend? Why or why not?
Absolutely! Krystykka is a fantastic nutrition coach who cares about your fitness and nutrition goals. The opened end communication was always on point! Going to consult to make a game plan was as easy as it could be! All questions were answered promptly and honestly! Anyone who is looking for a realistic nutrition plan, Elevated Nutrition is the way to go.
MEMBER SPOTLIGHT: BRING ON THE COMPETITION

Last month OAC members David Johnson, Shalece Sanders, Leon Gardner, Joseph Nielson, and Ethan Sunday (left to right) competed at the USPA Drug Tested Western States Championship and Joseph in the USPA Utah State Championship the next day. If you have ever been in the weight room or 4300' SC any given morning, you may have bumped into one of these powerhouses.
David competed in the 198# Men's Masters 65-69 division. Between Squat (253lbs.), Bench (176lbs.) and Deadlift (347lbs.) he lifted a total of 777 lbs. He won his division and set Utah State records in all three individual lifts and total pounds!
Shalece signed up for just about every division available to women, and with good reason, she just about swept the house. Her lifts included Squat (181lbs.), Bench (165lbs.) and Deadlift (292lbs), totalling 639 pounds. She brought home so many medals (6 total), had she not been a powerlifting champion, it would have been tough just to carry them all home! She took Gold in Bench Press Masters division and set a state record.
What Leon lacks in sight; he makes up for in strength. Although blind, Leon set unprecedented records for his age and experience. Pound for pound Leon was the strongest man at the competition! He won the Best Lifter award for the entire Master division (everyone over 40). The judges apply a formula to compare lifters of different weight classes to determine the best pound-for-pound lifter. He out-totaled all of the other lifters but one, outscoring a man almost half his age. Not only did he achieve a bench press personal best (248lbs), but also set a national record in the Master's division. Leon is proof that there are no excuses for, nor limits to, what one can achieve.
This was Ethan's first powerlifting meet ever. He successfully set a personal record by deadlifting 501 lbs.
Finally, Joseph competed in the 275# Mens Master 40-44 Full Power and Bench categories. His lifts, including Squat (446lbs), Bench (380lbs.) and Deadlift (507lbs.) came to a grand total of 1,333lbs. He placed second in full power and first in bench by setting his own PR and a new state record! He now has his sights set on his next Strong Man competition. It's a great day when your hard work pays off. Congratulations to each of these hardworking and talented athletes on their great accomplishments!
A CELEBRATION A YEAR IN THE MAKING

September 8, 2020 was a crazy day for Northern Utah. Trees blew over, roofs blew off, trampolines skittered across roads, fences tumbled to the ground and at the Ogden Athletic Club our tennis bubble collapsed. But now one year later we're here celebrating a successful and beautiful recovery. We want to thank all those who helped us celebrate the grand opening of The Dome. From the Weber/Ogden Chamber Strikers, to the members and future tennis stars, to the Weber State Tennis Team and the staff at the OAC, it was a celebration of the beginning of a new era of Tennis at the OAC. Thank you for being a part of it!

TENNIS LESSONS

As the weather turns colder and fall sports end, get your kids started in something they can play all year round! With state-of-the-art indoor tennis facilities and lessons offered daily, your child will learn a sport that they can play for a lifetime, even during the winter! Contact Brady for more information at [email protected]
Adult Tennis Clinics, Leagues, and Lessons are also available. Contact Tony for more information at [email protected].
YOUTH TRAINING FOR FALL
YOUTH 4300 STRENGTH & CONDITIONING
Our youth 4300 strength and conditioning program is the perfect program to supplement with any sport! By combining functional movements, speed and agility, conditioning, and weight training we work to provide the perfect base to elevate your kids to their fullest potential! The fall session is currently in session.
Next Six Week Class: November 9 – December 14
Tuesday & Thursday
8-11 yrs - 4-5pm
12+ yrs - 5-6pm
$79 for OAC members
YOUTH 4300 WEIGHTLIFTING
Fall sports will be wrapping up in the next few weeks, get your kids stronger in the off season. Youth weightlifting and strength training has been shown to reduce risk of injury, improve joint flexibility, core strength, and improve sports performance. Our youth 4300 weightlifting class is the best way to create a great foundation for the future, build strength, build confidence, and build resilience in youth athletes. Sign up for our next session starting November 8th.
Next Six Week Class: November 8 – December 15
Monday & Wednesday
5:30pm
$79 for OAC members
JUNIOR FITNESS CLASS
Only one session NEEDED
Thursdays 4:30 - 5:30pm
$10 - one time fee
6th - 8th Graders
Youth between 6th and 8th grade are eligible to take our Junior Fitness Class, which is taught by one of our experienced personal trainers. The course has been designed to provide best practices and safety information to prepare teens to use the weight room. Once completing the course, they will be given a pass to allow them to use the weight room without adult supervision. Children younger than 6th grade are only allowed in the weight room if actively exercising with a parent.
JUNIOR LOUNGE AND KIDS CLUB

Like we mentioned above, It's picture time! We are having a club photo shoot, Tuesday, October 5th and we'd love to have your kids involved! Please have your children wear brightly colored clothing to the kids club or junior lounge that day. These pictures will be used on our website and marketing as well as within the club. We will have permission waivers to sign the day of the photo shoot allowing you to approve or decline permission.
FALL BREAK: EXTRA POOL HOURS

Looking for something fun to do for fall break? Bring your kids and jump in the pool! Our indoor pool will be open starting at 11am on October 14th and 15th. The Junior Lounge will also open early those days so everyone can enjoy the club while schools out!
HALLOWEEN WITCHES BREW
Please bring your kids and join the fun as we celebrate Halloween, Wednesday October 27 from 5:30-6:30 in the Junior Lounge. The kids can play Bingo while sipping Hot Chocolate or Cider and possibly win some fun prizes. For members only, but there is no cost and no need to sign up, just show up and enjoy the fun!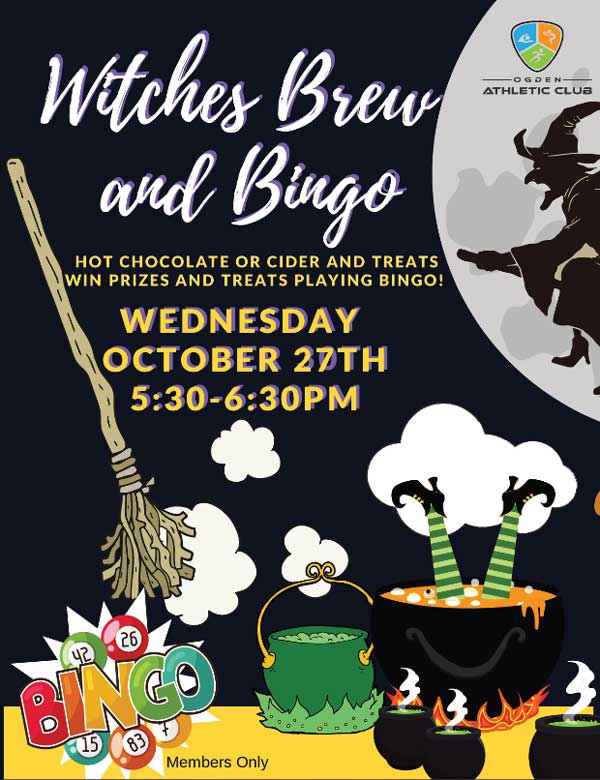 HALLOWEEN KIDS CLUB PARADE

Have your happy haunters wear their costumes, they will parade
around the club and receive a small trick or treat!

Bring your kids to the Kids Club on Thursday, October 28th dressed in their Halloween Costumes. They will be participating in a Halloween Parade around the club and receive a small trick-or-treat!


FALL JUNIOR LOUNGE AND KIDS CLUB HOURS
Junior Lounge and Kids Club hours are as follows:
JUNIOR LOUNGE HOURS
Mon – Fri: 3:30 - 8:30 PM
Sat: 8:30 AM – 2:30 PM
KIDS CLUB HOURS
Mon/Wed: 9 AM – NOON & 4:30-7:30 PM
Tues/Thurs: 8:30 AM – NOON & 4:30-7:30 PM
Fri/Sat: 9 AM – NOON
OCTOBER GROUP FITNESS:

Image Source: people.com
Join us the week of Halloween for a "thrilling" good time. On Thursday, October 28, join Camille at her 10:00am DanceFit class to learn the dance to Michael Jackson's Thriller. On Saturday, October 30, join Nicole at her 8am Endurance Cycling class for a Halloween Themed, heart pounding, thrill ride! It has never been so fun to get fit!
PERSONAL TRAINING AND FITNESS SERVICES
CALENDAR ITEMS
OCTOBER
6-9TH
Breast Cancer Awareness Week – Wear Pink!
14TH/15TH
Extended Kids Club Hours Opening at 8:30 AM
Indoor Pool Opens at 11 AM
27TH
Kids Halloween Party – Witches Brew and Bingo 5:30-6:30 PM
NOVEMBER
8TH-13TH
OAC 45th Anniversary Celebration
25TH
Thanksgiving – Club Closed
26TH
Group Fitness – Black Friday Fitness Party – Wear Black
MEMBERSHIP CHANGES
We accept and process all changes to your membership through email. Please send your requests to [email protected]. Simply write an email to us with the changes you would like to make on your account.